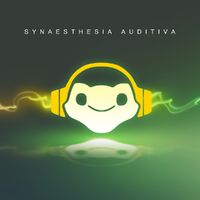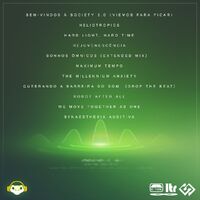 Synaesthesia Auditiva is the debut musical album of Lúcio. It took two years to produce and release, and the initial teased first tracks have exploded onto the charts. Lúcio is planning to launch his world tour of the album in Cologne, Germany.
Bem-vindos à Society 2.0 (Viemos para ficar)

Heliotropics
Hard Light, Hard Time

Rejuvenescência

Sonhos Ômnicos

(Extended Mix)
Maximum Tempo
The Millennium Anxiety

Quebrando a Barreira do Som

(Drop the Beat)
Robot After All
We Move Together As One
Synaesthesia Auditiva
Released audio
Edit
Blizzard released two of Lúcio's tracks in Lúcio Brings Music to Life with Synaesthesia World Tour article. Those tracks are also used in game for his Crossfade: Heal and Crossfade: Speed ability. Later on 16 February, 2017, Blizzard released Sonhos Ômnicos track on multiple social network sites as a promotion for the inclusion of Lúcio in Heroes of the Storm.[1]
References
Edit